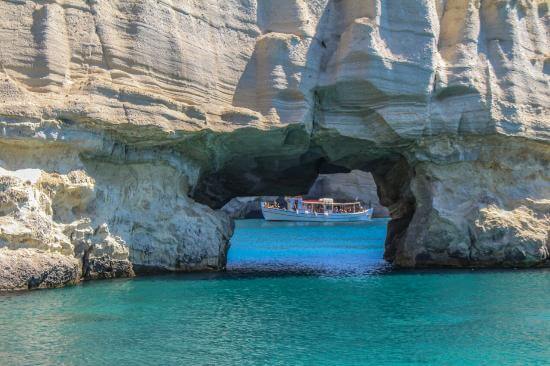 Vista Mare Milos in cooperation with the "Dolphins" sea excursions offer you the opportunity to live an unforgettable experience by strolling through the crystal waters of Milos with a fully equipped 17meter boat.
The excursion starts from Gerontas, where it takes a stop for half an hour, and then continues for the enchanting Kleftiko.
During the excursion, the crew takes care of your safety and is at your disposal to meet your needs. The Milos tour is a unique experience that you should not miss!
Vista Mare
[srizonfbalbum id=6]